Program cinema Hollywood Multiplex - Bucuresti
Vezi date contact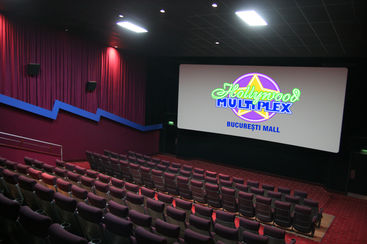 Mall Vitan, Calea Vitan 55-59, Bucuresti

0213277020, 0213277021, 0213277022, 0213277023

10 săli

2140 locuri

Dolby Digital, DTS, SDDS

Obsesia trecutului


Furios şi Iute 8

13:45
15:45
16:45
18:45
19:45
20:45
21:45
22:45

Jaf cu stil


The Boss Baby: Cine-i şef acasă?

13:15(3D, ro) 15:30(3D, ro) 18:00(3D, ro)

Școala iepurașilor


Power Rangers


Fugi!


Bye Bye Man: Numele nerostit


Ștrumpfii: Satul pierdut

14:30(3D, ro) 16:45(3D, ro) 19:00(3D, ro)

Ghost in the Shell

16:15(3D) 20:30(3D) 21:30(3D) 22:45(3D)

CHIPs: Poliţişti de belea


Viață, primele semne


Frumoasa şi Bestia
Pentru filmele de animație, alegem ceva clasic, Chio Popcorn cu Unt


Kong: Insula Craniilor
Filmele bune încep cu Chio Popcorn! Pentru filmele de acțiune, am ales Chio Cașcaval


Logan
Pentru filmele SF recomandăm o aromă dulce, Chio Cappuccino

Filtrează filmele după
criteriile de mai jos:
Acest site folosește cookie-uri. Navigând în continuare, vă exprimați acordul asupra folosirii cookie-urilor.
Află mai multe

Copyright© 2000-2017 Cinemagia®
Termeni şi condiţii | Contact | A.N.P.C
Program cinema Hollywood Multiplex - Bucuresti