Descoperă filme

Comedie, acţiune, dramă, ...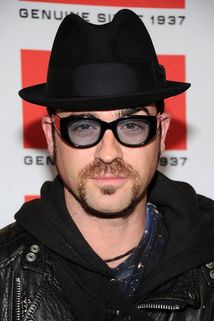 Poze Justin Theroux
Monden

S-a căsătorit cu
Jennifer Aniston
în anul 2015
Vezi toate »
Nume real
: Justin Paul Theroux ·
Locul naşterii
: Washington, District of Columbia, USA ·
Data naşterii
:
10.08.1971
(51 ani) ·
Ocupaţie
: Actor, producător, scenarist ·
Înălţime
: 175 cm ·
Zodia
: Leu
Biografie
Justin Theroux e actor de film, televiziune și teatru care a devenit celebru cu rolul regizorului Adam Kesher din filmul lui David Lynch, Mulholland Drive.

Theroux este și un talentat scenarist. În 2012 a co-scris Rock of Ages, în regia lui Adam Shankman, cu Tom Cruise, Alec Baldwin și Catherine Zeta-Jones. Theroux a scris Iron Man 2, în regia lui Jon Favreau, cu Robert Downey Jr., Gwyneth Paltrow, Mickey Rourke și Scarlett Johansson. Înainte de Iron Man 2, Theroux a făcut echipă...
mai mult

Vezi toate filmele
Spune-ţi părerea despre Justin Theroux
Pentru a scrie un review trebuie sa fii autentificat. Click
aici
pentru a te autentifica.
Urmăreşte-ne
Acest site folosește cookie-uri. Navigând în continuare, vă exprimați acordul asupra folosirii cookie-urilor.
Află mai multe

Copyright© 2000-2022 Cinemagia®
Termeni şi condiţii | Contact | Politica de confidențialitate | A.N.P.C