Descoperă filme

Comedie, acţiune, dramă, ...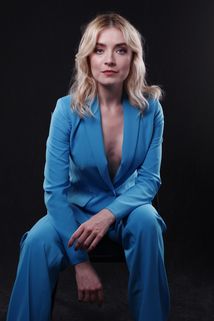 Poze Sarah Bolger
Monden

A fost împreună cu
Freddie Highmore
între 2006 şi 2009
Vezi toate »
Nume real
: Sarah Lee Bolger ·
Locul naşterii
: Dublin, Irlanda ·
Data naşterii
:
28.02.1991
(31 ani) ·
Ocupaţie
: Actriță ·
Constituţie
: subțire ·
Înălţime
: 159 cm ·
Culoarea ochilor
: albaștri ·
Culoarea părului
: șaten ·
Zodia
: Pești ·
Etnie/rasă
: albă ·
Liceul
: Loreto High School Beaufort ·
Religie
: creștină ·
Țara
: Irlanda
Biografie
Sarah Lee Bolger (28 februarie 1991) este o actrita irlandeza. Este cunoscuta pentru rolul din The Tudors, Lady Mary, si ca Mallory Grace din The Spiderwick Chronicles. Sarah s-a nascut in Dublin, parintii ei fiind Monica si Derek Bolger. Are o sora mai mica, actrita Emma Bolger.

Vezi toate filmele
Spune-ţi părerea despre Sarah Bolger
Pentru a scrie un review trebuie sa fii autentificat. Click
aici
pentru a te autentifica.
Liste cu Sarah Bolger
listă cu 1156 actori, creată de Vorador pe 23 Septembrie 2011
Urmăreşte-ne
Acest site folosește cookie-uri. Navigând în continuare, vă exprimați acordul asupra folosirii cookie-urilor.
Află mai multe

Copyright© 2000-2022 Cinemagia®
Termeni şi condiţii | Contact | Politica de confidențialitate | A.N.P.C