Descoperă filme

Comedie, acţiune, dramă, ...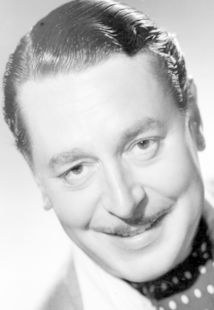 Poza Reginald Gardiner
Monden

A fost / este într-o relaţie cu
Carole Landis
din 1942
Vezi toate »
Locul naşterii
: London, England, UK ·
Data naşterii
:
27.02.1903
·
Locul decesului
: Westwood, California ·
Ocupaţie
: Actor ·
Constituţie
: subţire ·
Culoarea părului
: negru ·
Zodia
: Peşti ·
Etnie/rasă
: albă ·
Universitate
: British Academy of Dramatic Arts ·
Țara
: Marea Britanie
Biografie
Reginald Gardiner, pe numele complet William Reginald Gardiner,  a fost actor de film și televiziune, care s-a născut la data de 27.02.1903, la Londra, Marea Britanie, și care a decedat în urma unui atac de cord, la data de 07.07.1980, în Westwood, California. Părinții săi au fost: Benjamin Richard Twelfth și Elizabeth Pennington Hampson. A absolvit cursurile la Royal Academy of Dramatic Arts. În 1927 a jucat într-un film de Alfred Hitchcock, The Lodger. A devenit o stea muzicală pe scena...
mai mult

Vezi toate filmele

Spune-ţi părerea despre Reginald Gardiner
Pentru a scrie un review trebuie sa fii autentificat. Click
aici
pentru a te autentifica.
Acest site folosește cookie-uri. Navigând în continuare, vă exprimați acordul asupra folosirii cookie-urilor.
Află mai multe

Copyright© 2000-2021 Cinemagia®
Termeni şi condiţii | Contact | Politica de confidențialitate | A.N.P.C