Descoperă filme

Comedie, acţiune, dramă, ...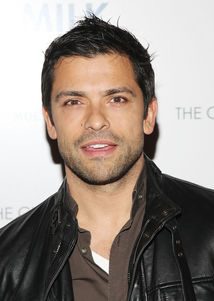 Poze Mark Consuelos
Monden

S-a căsătorit cu
Kelly Ripa
în anul 1995
Vezi toate »
Locul naşterii
: Zaragoza, Aragón, Spain ·
Data naşterii
:
30.03.1971
(50 ani) ·
Ocupaţie
: Actor, producator ·
Constituţie
: atletică ·
Înălţime
: 173 cm ·
Culoarea ochilor
: căprui ·
Culoarea părului
: negru ·
Zodia
: Berbec ·
Etnie/rasă
: hispanică ·
Liceul
: Bloomingdale High School, Valrico, FL (1988) ·
Universitate
: University of Notre Dame (transferred), B.A. in Marketing, University of South Florida (1994) ·
Religie
: romano-catolică ·
Țara
: SUA
Biografie
Mark Consuelos s-a născut în Zaragoza, Spania, și a crescut în Liban, Illinois și Tampa, Florida. El a frecventat Liceul Bloomingdale în Valrico, Florida si Universitatea Notre Dame. În timp ce trăia în Illinois, Mark a apărut în "Hello, Dolly". Hobby-urile sale include sportul, în special softball și fotbal. El are un frate, care este un medic, și o soră, care este avocata.

Vezi toate filmele

Spune-ţi părerea despre Mark Consuelos
Pentru a scrie un review trebuie sa fii autentificat. Click
aici
pentru a te autentifica.
Acest site folosește cookie-uri. Navigând în continuare, vă exprimați acordul asupra folosirii cookie-urilor.
Află mai multe

Copyright© 2000-2021 Cinemagia®
Termeni şi condiţii | Contact | Politica de confidențialitate | A.N.P.C