Descoperă filme

Comedie, acţiune, dramă, ...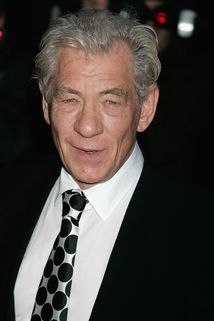 Poze Ian McKellen
Monden

A fost împreună cu Brian Taylor între 1964 şi 1972
Vezi toate »
Nume real
: Ian Murray McKellen ·
Locul naşterii
: Burnley, Lancashire, England, UK ·
Data naşterii
:
25.05.1939
(84 ani) ·
Ocupaţie
: Actor, producator, scenarist ·
Constituţie
: medie ·
Înălţime
: 180 cm ·
Culoarea ochilor
: albaştri ·
Culoarea părului
: grizonat ·
Zodia
: Gemeni ·
Etnie/rasă
: albă ·
Liceul
: Bolton School, Lancashire, UK ·
Universitate
: BA English, St Catharine`s College, University of Cambridge ·
Religie
: ateu ·
Țara
: Marea Britanie
Biografie
S-a nascut pe data de 25 mai 1939, intr-o localitate din nordul Angliei. A studiat literatura engleza la Universitatea Cambridge, unde a jucat in numeroase productii teatrale. A debutat pe scena Teatrului Belgrad din Coventry in 1961. Prima sa aparitie pe scena teatrala londoneza a fost in 1964, in piesa intitulata A Scent of Flowers, pentru care a fost distins cu Premiul Clarence Derwent si a fost invitat de Laurence Olivier sa intre in compania sa de la Teatrul Old Vic.
Pe marele ecran, McKellen a putut fi vazut in filme...
mai mult

Vezi toate filmele
Spune-ţi părerea despre Ian McKellen
Pentru a scrie un review trebuie sa fii autentificat. Click
aici
pentru a te autentifica.
Liste cu Ian McKellen
listă cu 100 actori, creată de Jazz-Stalker pe 8 Noiembrie 2012

listă cu 40 actori, creată de RaVaGe93 pe 28 Septembrie 2011

listă cu 992 actori, creată de Vegetarian pe 20 Decembrie 2011
Urmăreşte-ne
Acest site folosește cookie-uri. Navigând în continuare, vă exprimați acordul asupra folosirii cookie-urilor.
Află mai multe

Copyright© 2000-2023 Cinemagia®
Termeni şi condiţii | Contact | Politica de confidențialitate | A.N.P.C