Descoperă filme

Comedie, acţiune, dramă, ...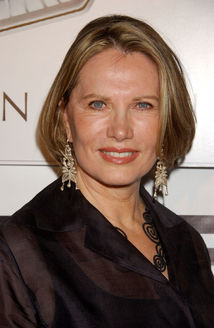 Poze Maud Adams
Monden

A fost împreună cu
Bruce Dern
Vezi toate »
Locul naşterii
: Luleå, Norrbottens län, Sweden ·
Data naşterii
:
12.02.1945
(77 ani) ·
Ocupaţie
: Actrita, regizoare ·
Constituţie
: subţire ·
Înălţime
: 175 cm ·
Culoarea părului
: şaten ·
Zodia
: Vărsător ·
Etnie/rasă
: albă ·
Țara
: Suedia
Biografie
Maud Adams este un fost model suedez care a patruns in cinematografie in anul 1970 si a aparut repede in filme cu profit mare inclusiv jucand rolul fostei sotii a lui James Caan in filmul Rollerball. Este cunoscuta pentru cele doua roluri ca diferite fete Bond din The Man with the Golden Gun (1974) si in Octopussy (1983).

Vezi toate filmele

Spune-ţi părerea despre Maud Adams
Pentru a scrie un review trebuie sa fii autentificat. Click
aici
pentru a te autentifica.
Urmăreşte-ne
Acest site folosește cookie-uri. Navigând în continuare, vă exprimați acordul asupra folosirii cookie-urilor.
Află mai multe

Copyright© 2000-2022 Cinemagia®
Termeni şi condiţii | Contact | Politica de confidențialitate | A.N.P.C