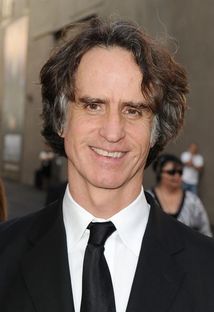 Poze Jay Roach
Monden

S-a căsătorit cu
Susanna Hoffs
în anul 1990
Vezi toate »
Nume real
: Jay Roach ·
Locul naşterii
: Albuquerque, New Mexico, USA ·
Data naşterii
:
14.06.1957
(62 ani) ·
Ocupaţie
: Regizor, producator, scenarist ·
Constituţie
: medie ·
Culoarea ochilor
: căprui ·
Culoarea părului
: castaniu ·
Zodia
: Gemeni ·
Etnie/rasă
: albă ·
Religie
: iudaică ·
Țara
: SUA
Biografie
JAY ROACH (Regizor/ Producator) si-a facut debutul ca regizor cu hit-ul ,,Austin Powers, International Man of Mystery" cu Mike Myers dupa care a urmat alt succes ,,Austin Powers, The Spy Who Shagged Me". Foarte recent, Roach a regizat ,,Mystery, Alaska" din distributie facand parte Russell Crowe, Burt Reynolds, Mary McCormack, Hank Azaria, Ron Eldard si Lolita Davidovich.
The Sixties (2013) -  Himself - Director, Austin Powers / ... (1 episode, 2014)
Filmografie - producător

Vezi toate filmele
Spune-ţi părerea despre Jay Roach
Pentru a scrie un review trebuie sa fii autentificat. Click
aici
pentru a te autentifica.
Liste cu Jay Roach
listă cu 966 actori, creată de Vegetarian pe 20 Decembrie 2011
Acest site folosește cookie-uri. Navigând în continuare, vă exprimați acordul asupra folosirii cookie-urilor.
Află mai multe

Copyright© 2000-2020 Cinemagia®
Termeni şi condiţii | Contact | Politica de confidențialitate | A.N.P.C