Descoperă filme

Comedie, acţiune, dramă, ...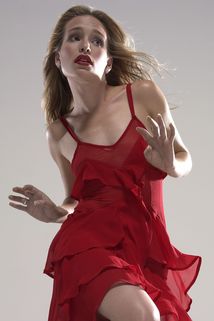 Poze Piper Perabo
Monden

A fost / este într-o relaţie cu
Matthew Perry
din 2006
Vezi toate »
Nume real
: Piper Lisa Perabo ·
Locul naşterii
: Dallas, Texas, SUA ·
Data naşterii
:
31.10.1976
(46 ani) ·
Ocupaţie
: Actriță ·
Constituţie
: medie ·
Înălţime
: 170 cm ·
Culoarea ochilor
: căprui ·
Culoarea părului
: șaten ·
Zodia
: Scorpion ·
Etnie/rasă
: albă ·
Liceul
: Toms River High School North ·
Universitate
: Ohio University`s Honors Tutorial College ·
Țara
: SUA
Biografie
Piper Perabo a primit rolul principal în Coyote Ugly în urma unei selecții realizate în întreaga țară.
A jucat alături de Robert DeNiro, Rene Russo și Jason Alexander în The Adventures of Rocky and Bullwinkle, regizat de Des McAnuff.
Anterior a apărut în White Boys, film realizat de Fox Searchlight.
Absolventă a Ohio University, Perabo s-a născut și a crescut în Toms River, New Jersey. În prezent locuiește la New York.

Vezi toate filmele
Spune-ţi părerea despre Piper Perabo
Pentru a scrie un review trebuie sa fii autentificat. Click
aici
pentru a te autentifica.
Liste cu Piper Perabo
listă cu 575 actori, creată de readyfile pe 21 Ianuarie 2012

listă cu 87 actori, creată de ancaflorea67 pe 18 Februarie 2012

listă cu 62 actori, creată de Buum pe 22 August 2013
Urmăreşte-ne
Acest site folosește cookie-uri. Navigând în continuare, vă exprimați acordul asupra folosirii cookie-urilor.
Află mai multe

Copyright© 2000-2023 Cinemagia®
Termeni şi condiţii | Contact | Politica de confidențialitate | A.N.P.C