Descoperă filme

Comedie, acţiune, dramă, ...
Program cinema Happy Cinema - Bacau
Vezi date contact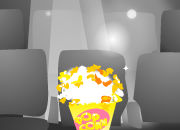 Calea Republicii 181, Bacău 600303, Hello Shopping Park, Bacau

4 săli

451 locuri

Scream


355


Clifford: Marele câine roșu


Tabăra

Spectacole la Happy Cinema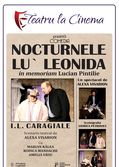 bilete
29 ianuarie
Nocturnele lu' Leonida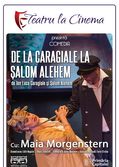 bilete
26 februarie
De la Caragiale la Șalom Alehem

Matrix Renașterea


Omul-Păianjen: Niciun drum spre casă


Hai să cântăm din nou!


The Many Saints of Newark

Filtrează filmele după
criteriile de mai jos:
Urmăreşte-ne
Acest site folosește cookie-uri. Navigând în continuare, vă exprimați acordul asupra folosirii cookie-urilor.
Află mai multe

Copyright© 2000-2022 Cinemagia®
Termeni şi condiţii | Contact | Politica de confidențialitate | A.N.P.C
Program cinema Happy Cinema - Bacau