Descoperă filme

Comedie, acţiune, dramă, ...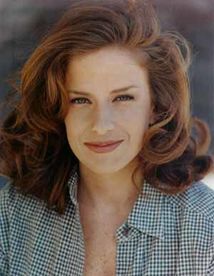 Poze Amy Wright
Monden

A fost împreună cu
Rip Torn
Vezi toate »
Locul naşterii
: Chicago, Illinois, SUA ·
Data naşterii
:
15.04.1950
(70 ani) ·
Ocupaţie
: Actrita ·
Zodia
: Capricorn ·
Universitate
: Beloit College ·
Țara
: SUA
Biografie
Amy Wright este o actrita americana. A aparut in filme precum The Deer Hunter, Breaking Away, The Amityville Horror, Heartland, Wise Blood, Stardust Memories, The Accidental Tourist, Hard Promises, Crossing Delancey si Miss Firecracker. Wright este casatorita cu actorul Rip Torn si impreuna au 2 fiice. A absolvit University of Chicago Laboratory School si Beloit College. A aparut alaturi de Eric Schweig in The Scarlet letter si Tom si Huck (1995). Momentan lucreaza la HBO Studios in New York.

Vezi toate filmele

Spune-ţi părerea despre Amy Wright
Pentru a scrie un review trebuie sa fii autentificat. Click
aici
pentru a te autentifica.
Acest site folosește cookie-uri. Navigând în continuare, vă exprimați acordul asupra folosirii cookie-urilor.
Află mai multe

Copyright© 2000-2021 Cinemagia®
Termeni şi condiţii | Contact | Politica de confidențialitate | A.N.P.C