Descoperă filme

Comedie, acţiune, dramă, ...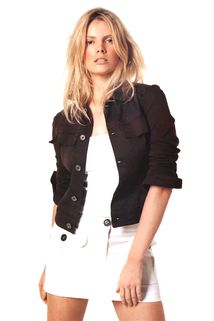 Poze Nathalie Cox
Monden

A fost / este într-o relaţie cu
John Corbett
din 2002
Vezi toate »
Ocupaţie: Model, actriţă · Constituţie: subţire · Culoarea ochilor: albaştri · Culoarea părului: blond · Etnie/rasă: albă · Țara: Marea Britanie
Biografie
Nathalie Cox este un binescut model britanic. Este cunoscuta si ca actrita din filmul Star Wars Universe. A mai interpretat si rolul lui Juno Eclipse in Star Wars: The force unleashed. A jucat alaturi de actori cum ar fi: Liam Neeson (Clash of the Titans), Hayden Christensen si Samuel L. Jackson.
Filmografie - el însuşi / ea însăşi
Spune-ţi părerea despre Nathalie Cox
Pentru a scrie un review trebuie sa fii autentificat. Click
aici
pentru a te autentifica.
Acest site folosește cookie-uri. Navigând în continuare, vă exprimați acordul asupra folosirii cookie-urilor.
Află mai multe

Copyright© 2000-2021 Cinemagia®
Termeni şi condiţii | Contact | Politica de confidențialitate | A.N.P.C