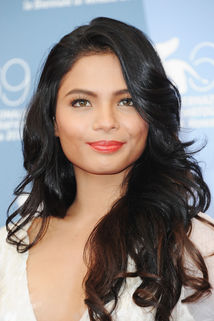 Poze Lovi Poe
Nume real
: Lourdes Virginia Moran Poe ·
Locul naşterii
: Quezon City, Filipine ·
Data naşterii
:
11.02.1989
(30 ani) ·
Constituţie
: subţire ·
Zodia
: Vărsător ·
Etnie/rasă
: asiatică ·
Liceul
: Colegio San Agustin, Makati City, Filipine ·
Universitate
: Freshman Student at International Academy of Management and Economic, Makati City, Filipine, Miriam College, Quezon City, Filipine ·
Religie
: romano-catolică ·
Țara
: Filipine
Spune-ţi părerea despre Lovi Poe
Pentru a scrie un review trebuie sa fii autentificat. Click
aici
pentru a te autentifica.
Liste cu Lovi Poe
listă cu 1156 actori, creată de Vorador pe 23 Septembrie 2011
Acest site folosește cookie-uri. Navigând în continuare, vă exprimați acordul asupra folosirii cookie-urilor.
Află mai multe

Copyright© 2000-2019 Cinemagia®
Termeni şi condiţii | Contact | Politica de confidențialitate | A.N.P.C