Descoperă filme

Comedie, acţiune, dramă, ...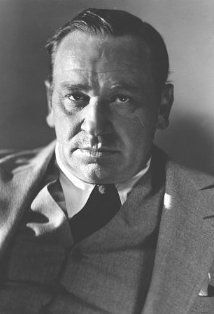 Poze Wallace Beery
Monden

S-a căsătorit cu
Gloria Swanson
în anul 1916
Vezi toate »
Nume real
: Wallace Fitzgerald Beery ·
Locul naşterii
: Kansas City, Missouri, SUA ·
Data naşterii
:
01.04.1885
·
Data decesului
: 15.04.1949 ·
Locul decesului
: Beverly Hills, California ·
Ocupaţie
: Actor, regizor ·
Constituţie
: solidă ·
Înălţime
: 185 cm ·
Culoarea ochilor
: căprui ·
Culoarea părului
: castaniu ·
Zodia
: Berbec ·
Etnie/rasă
: albă ·
Țara
: SUA
Biografie
Actor american, unul dintre cei mai populari interpreți de film ai perioadei 1925-1940, specializat în roluri de compoziție, personaje truculente, dure, urâte, adesea grotești. Pentru rolul său din filmul The Champ- Piciul, regizat de King Vidor, a obținut Premiul Oscar.
Actorul a fost recompensat și cu o stea pentru rolurile sale din filme, aflată în partea de nord, aria 7000, pe Bulevardul Walk of Fame din Hollywood.
Filmografie - imagini de arhiva
Filmografie - el însuşi / ea însăşi

Spune-ţi părerea despre Wallace Beery
Pentru a scrie un review trebuie sa fii autentificat. Click
aici
pentru a te autentifica.
Urmăreşte-ne
Acest site folosește cookie-uri. Navigând în continuare, vă exprimați acordul asupra folosirii cookie-urilor.
Află mai multe

Copyright© 2000-2022 Cinemagia®
Termeni şi condiţii | Contact | Politica de confidențialitate | A.N.P.C